In Remembrance of Darrel House

Darrel House
Date of Death: 02-24-2023
Burial: Allen Cemetery
Funeral Service : 03-01-2023
---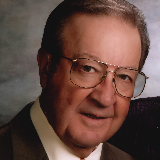 Darrel House, 83, of Gower, MO passed away February 24, 2023.
He was born on June 29, 1939 to Milford Hadley and Sarah Pauline (White) House in Starfield, MO. Darrel grew up in the Starfield area and graduated from Gower High School. 
On October 23, 1960 he was united in marriage to Luray Davis. After their marriage they lived in Gower where they made their home. His wife, Luray, passed away February 25, 2011.
Darrel was in computer sales for over 30 years and he received many awards.
Darrel was a member of the Gower Christian Church where he served as an Elder, church board President and held many committee chairs. He also served on the board for the East Buchanan School District and the Gower City Council. Darrel was a 60-year member of the Gower Masonic Lodge. He served on the Mid-Continent Ball Association, he enjoyed coaching softball and was a softball, baseball, and football official. Darrel also coached trap shooting for East Buchanan FFA. He thoroughly enjoyed reading Louis LaMour books and fulfilled his dream when he met him in person.
He was also preceded in death by his parents, infant sister, Betty Ann House, and a nephew, Eric House.
Darrel is survived by his daughters, Cynthia (Rich) Benz and Stephanie (Andy) Phipps; grandchildren, Tabatha (Zack) Craft, Jacob (Chelsea) Phipps, Amanda Benz and Kiera Benz; great-grandchildren, Taryn, Zayn, and Willa; brothers, Gary House and Dale House; nephews, Scott (Kim) House and Carter (Lauren) House; and many friends.
Masonic Service: 6:00 p.m. Visitation: 6:30-8:00 p.m. Tuesday, February 28th at Gower Christian Church AFC Building.
Funeral Service: 10:00 a.m. Wednesday, March 1st at the Gower Christian Church AFC Building.
Burial: Allen Cemetery, Gower, MO
Donations may be made to the Gower Christian Church Memorial Fund or the Gower Cemetery Association.
Arrangements, Hixson-Klein Funeral Home, Gower.

Tweet
Share
Link
Plus
Pin
---