In Remembrance of Dion Ray Filley

Dion Ray Filley
Date of Death: 08-28-2021
Burial: Mt. Zion Cemetery
Funeral Service : 09-19-2021
---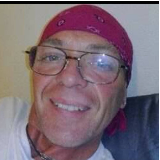 Dion Ray Filley passed away on August 28, 2021.  He was born on January 18, 1969  in Smithville, MO to Danny Ray and Sharon Kay (Barnett)Filley.
He was preceded in death by his parents; his son Brandon; his grandparents Robert and Ida Mae Barnett and many other loved ones.
Dion is survived by his son Justin (Brittany) Vogel; his daughter Ciara (Edward) Filley and grandkids; his brother Daniel (Debra) Filley; step-siblings; many nieces, nephew, other relatives and friends. 
Many Memories have been missed but the shared ones will be cherished forever. 

Inurnment will be held at 10:00 a.m. Sunday September 19th at Mt. Zion Cemetery Gower, Missouri
Celebration of Life will be held at Perkins Park in Plattsburg, MO Sunday, September 19, 2021 from 11:00 a.m.-6:00 p.m.

Tweet
Share
Link
Plus
Pin
---