In Remembrance of James Turner

James Turner
Date of Death: 02-27-2023
---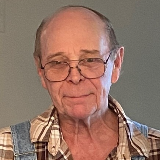 James "Jim" Eldon Turner, 71, Warrensburg, MO passed away Monday, February 27, 2023. Jim was born in Smithville, MO on March 7, 1951, the son of Donald and Anna Jean Taylor Turner. 
He grew up in Avondale, MO and graduated from North Kansas City High School in 1969. Jim loved the outdoors and working with his hands. As a young boy, he was involved with Boy Scouts, earning his Eagle Scout. He loved camping, cooking, working on cars, building model airplanes, and could fix just about anything he set his mind to. After graduating, Jim worked as a mechanic and then began working in the plastic industry until he enlisted in the United States Marine Corps where he proudly served our country from April 1971 until honorably discharging in April 1973. While in the Marines, Jim was stationed in Okinawa, Japan where he was a mechanic and a truck driver. Jim was awarded the National Defense Service Medal and Rifle Marksman Badge.
Upon discharge, Jim returned to the North Kansas City area and resumed his career in the plastic industry where he served as a maintenance worker. He reunited with a coworker he knew prior to the Marines, Edith "Edie" Haase, began a whirlwind courtship, and got married June 1, 1973. Together they began their life living in Kansas City, MO. In their 49 years of marriage, they had two children, moved to Kansas for many years, then back to Missouri in 1992. Jim loved his work and had an amazing work ethic. He put his heart and soul into anything he worked on. Jim didn't know a stranger. He would strike up conversation with just about anyone from the auto parts store to the produce aisle. Jim was a kind man who was always willing to lend a hand to anyone. Of all the jobs Jim had, being a grandpa was by far his favorite. Jim has four grandchildren who he loved fiercely. His incredible patience shone through when teaching the grandkids how to mow the yard, turn a wrench, or to build something. He would secretly spoil them with cookies any time he had the chance, teach them silly knock knock jokes that he would laugh at endlessly no matter how many times they were retold, and trick them into learning math by always making it fun.
Jim is survived by his spouse of 49 years, Edie, Warrensburg, MO, a son, James, Topeka,KS, a daughter and son-in-law, Karleen and Chris Holland, Warrensburg, MO, 4 grandchildren, Rodnel Turner, Topeka, KS, Hunter Goddard, Lackland AFB, San Antonio, TX, Tanner Goddard, Warrensburg, MO, and Emory Holland, Warrensburg, MO. A special thank you to sister-in-law and brother-in-law, Bonnie and Wayne Dugan, Perry,KS, and family friend Jeana Rhoads, Holden, MO, for all of the love and support you've always given.
Jim will be deeply missed by those who loved him. 
A private graveside service for close family and friends will be held at a later date.

Tweet
Share
Link
Plus
Pin
---