Buddie Boswell
Date of Death: 09-16-2021
Funeral Service : 09-27-2021
---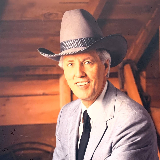 Buddie Boswell, 87, of Lubbock, Texas passed away September 16, 2021.
He was born on January 23, 1934 to Ezra Jerome and Mattie Beulah (Thompson) Boswell in Grayson, MO. He graduated from Gower High School, then served in the U.S. Army where he played baseball.
On October 27, 1956 he was united in marriage to Virginia Lee Decker. After their marriage they lived in Columbus, GA before moving near Gower where they made their home.  They moved to Texas in 2003.
Buddie worked for 7-Up Bottling Company and Taystee Bread. He was the number one Regional Salesman for Butternut Coffee/Coca-Cola before opening the Union Mill Opry. Buddie owned and operated the Union Mill Opry from 1973 to 1996. He played semi-pro baseball throughout late 1950's and 1960's for Riverside, Kansas City, and the St Joe Saints. Buddie was inducted to the Missouri Country Music and Bluegrass Hall of Fame in 1994.
He was a long-standing member of the Edgerton United Methodist Church and served as a Deacon and counseled the youth bible study classes for several years. He loved interacting with the community, youth, and neighbors. He even built a baseball field on the family property to engage the neighboring community in wiffleball games every weekend for years. He loved his baseball!
He was preceded in death by his parents, sisters, Beverly Reynolds and Bonnie Leakey; brother, Bill Boswell, Sr.; and his son, Randy Boswell.
Buddie is survived by his wife, Gini; daughters, SuLin Sehorn, Penni (Todd) Thompson, Kandi (Terry) Stephens; twelve grandchildren, Chasity (Kevin) Jones, Austin Sehorn, Sara Meyerkorth, Jenna (Ryan) Monreal, Emily Sisk, Hallie (Spencer) Ford, Thad Zuber, Theron Zuber, Hunnie Zuber-Stephens, Tara Steward, Regan McCurdy, and Zachary Boswell, ; several great-grandchildren; several nieces and nephews, other relatives and many friends.

Funeral Service: 10:00 a.m. Monday, September 27th at Hixson-Klein Funeral Home, Gower, MO.
Visitation: 3:00-6:00 p.m. Sunday at the funeral home.
Burial: Ridgely Cemetery, Ridgely, MO.
---