In Remembrance of Trisha Dorsey

Trisha Dorsey
Date of Death: 02-04-2023
Funeral Service : 02-09-2023
---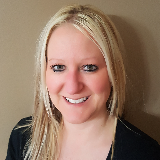 Trisha Caye Dorsey, 41, of Smithville, MO passed away February 4, 2023.
She was born on November 29, 1981, to Richard Vance and Karen Kay (Parsons) Lujin in Jefferson City, MO. Trisha grew up in Versailles, MO and she graduated from Morgan County R2 High School in 2000. Trisha later graduated in 2004 from CMSU in Warrensburg with a bachelors degree in photography and public relations.
On August 16, 2004, she met her husband Derek Dorsey at the Missouri State Fair. They were married on April 8, 2006. After their marriage they lived in Clarksdale, MO and later moved to Smithville, MO.
She worked in real estate for many years and in April of 2010 she began her career with the U.S. Army Corps of Engineers. Trisha held many positions through her career until being promoted to Public Affairs Specialist.
Trisha enjoyed photography, trillion shaped diamonds, swimming, riding ATV's and she knew how to throw a party. Most of all Trisha loved being a mom to her "mini me" and spending time with her family.
She was preceded in death by her grandparents "Buzz" and "Buddy" Lujin and Basil and June Parsons; and mother-in-law Kay Whitsell.
Trisha is survived by her husband Derek Dorsey; her daughter Kaedance Dorsey (6); her parents Rick and Karen Lujin; her brothers Terrence (Jennifer) Lujin and Trent (Georganna) Lujin; nieces and nephews Ashlynn, Wyatt, and Finn; fathers and mother-in-laws Dennis Dorsey and Bruce and Pat Whitsell; brothers and sisters-in-laws Luke and Lacy Whitsell and Bethany and Darrin Drier and their children Lennox and Velina Whitsell and Kaylynn and Casen Drier; grandparents-in-law Larry and Lois Smith; other relatives and many friends.

Celebration of Life Service will be held at 4:00 pm with visitation following until 7:00 pm Thursday February 9th at the Smithville American Legion Hall.  Casual attire is welcomed.  
In lieu of flowers, donations may be made in memory of Trisha Dorsey c/o Derek Dorsey for the education of Kaedance Dorsey.

Arrangements by Hixson-Klein Funeral Home, Smithville. 
Tweet
Share
Link
Plus
Pin
---